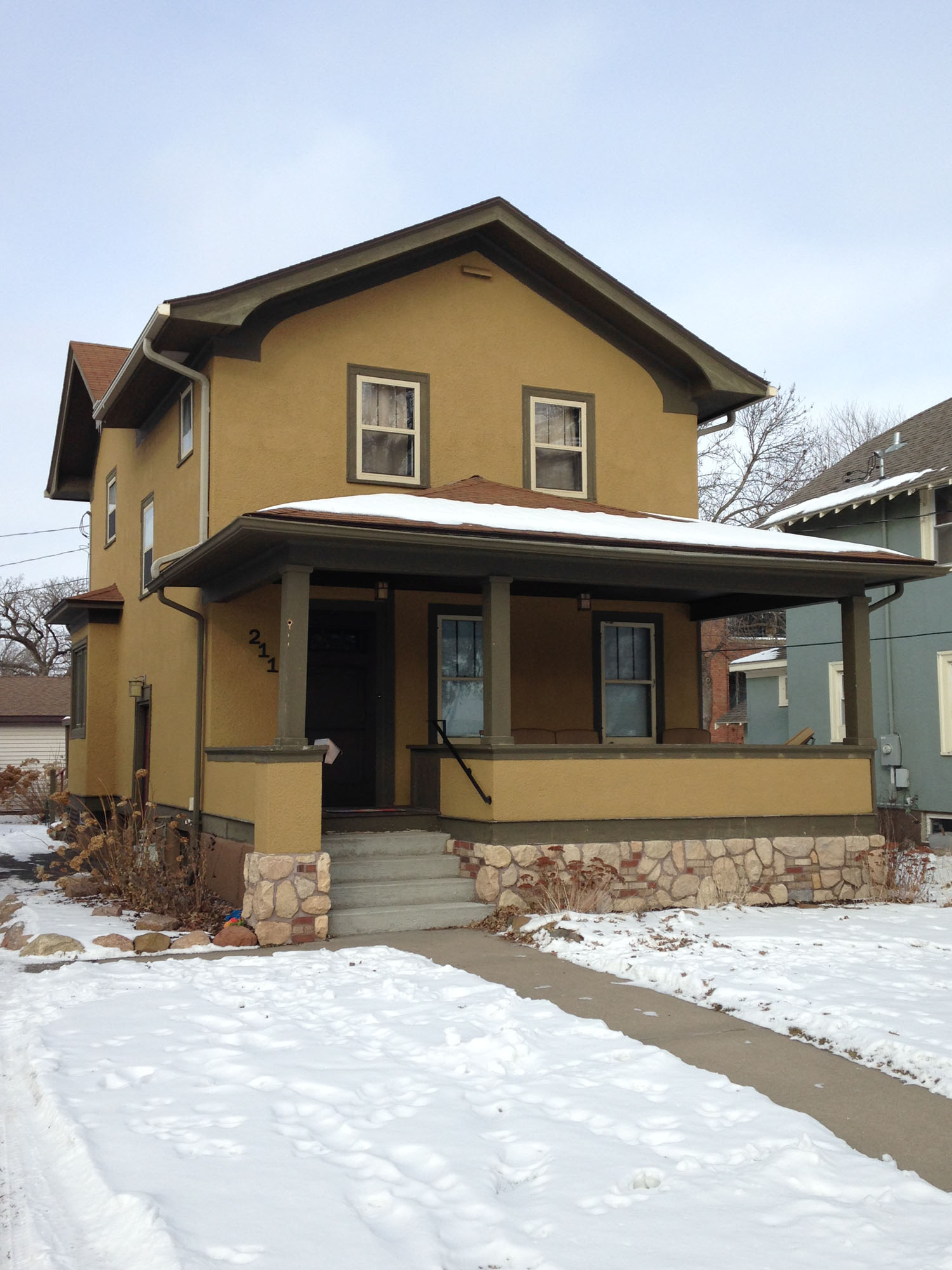 Annabelle she is named. She was purchased in October 2008 and work began immediately. Annabelle was born in 1913; a modest Craftsman house built on the 'up and coming' Ramsey Street in the South Side of St. Cloud, MN. She in good company as she lives among larger Craftsmans, a French Colonial and looks daily at a red brick Richardson mansion.
This remodel also addressed bringing the house with nearly century-old construction up to date with current energy efficiencies. Basement walls were insulated; new energy efficient appliances were purchased and storm windows were repaired to protect the original authentic windows.
Her bones were great; all she needed was a little work on her dressing. Stucco repair, paint & a new front step upgraded the exterior. Inside, loving attention was given to restore her original floors and recreate Craftsman charm in the kitchen and bathroom with cabinetry. What is a Craftsman without a stained glass window? A salvaged window, that fits so perfectly it feels as if it was original to the house, has been installed over the backyard French door.
With the attention given to her that she deserves, Annabelle is now standing tall and proud.