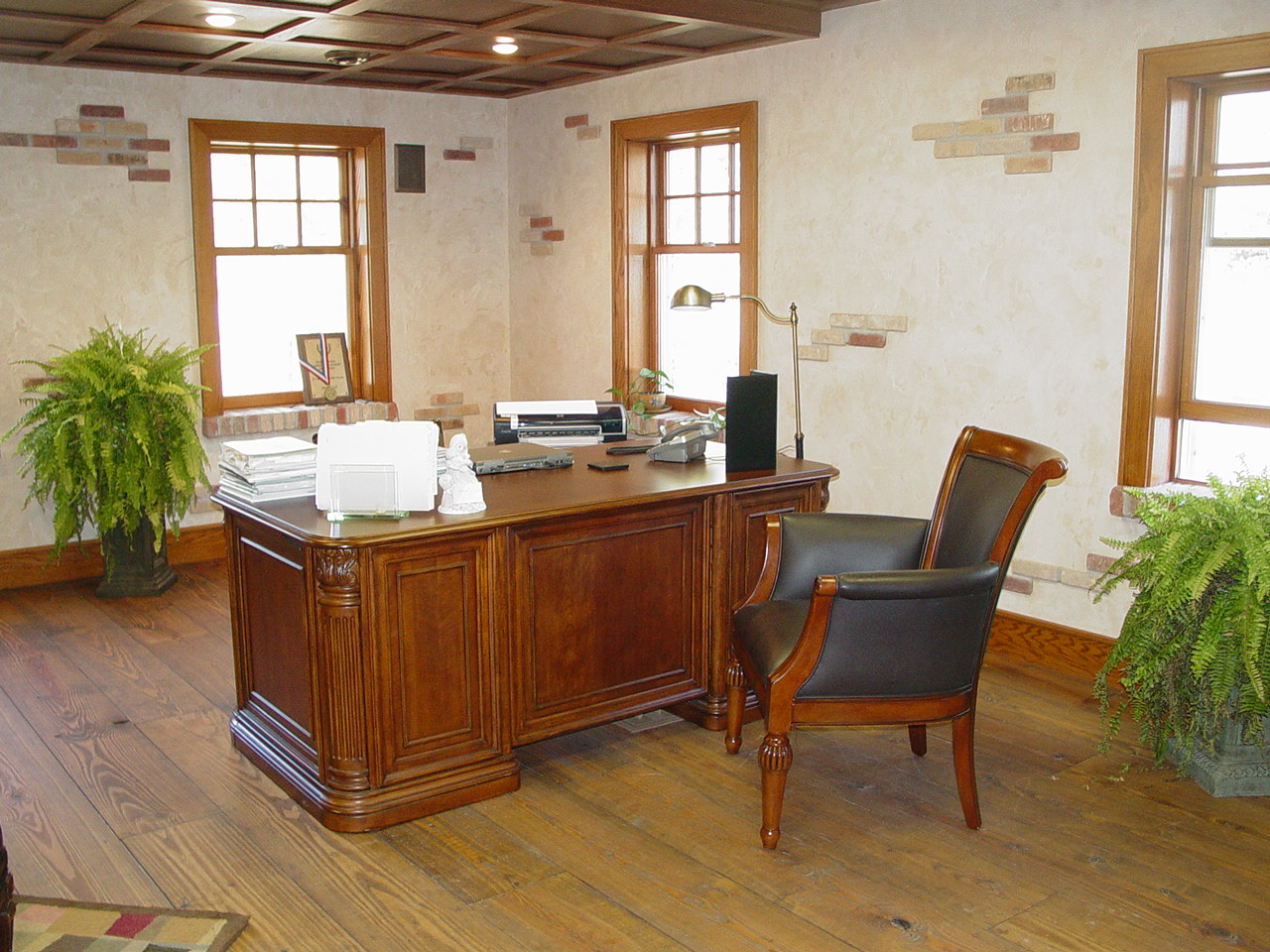 John thought it was an eyesore.  Marla thought it was a diamond in the rough. They both agreed something needed to be done. The 100-foot long horse barn with an apartment is the first thing you see when you drive in the yard.
The exterior was deteriorating cedar shakes that were high maintenance and the woodpeckers had attacked. New cement-board siding, large cottage windows and a higher pitch on the tower roof really upped the charm factor. To keep the essence of the structure, wood plank flooring was installed and distressed; the horse-gnawed posts were left in place and Old World plaster with exposed brick was used on the office walls. The tower loft is light and luminous with a 360-degree view. There is a built-in bench seat making it a perfect child's hangout or spot for a quick power nap.
Marla's office provides her with daily inspiration.  A custom-designed craftsman-style cabinet hides all electronics, hold files and acts as a bookshelf. The ample windows provide plenty of sunlight and views of the landscape with wildlife.  
Thus, a transformation was made. Taking the barn, which was once an unused and ugly eyesore and turning it into an asset was a great decision.  It has dramatically increased the desirability of the property as well as the value. This barn has become the hub of family and business activity.