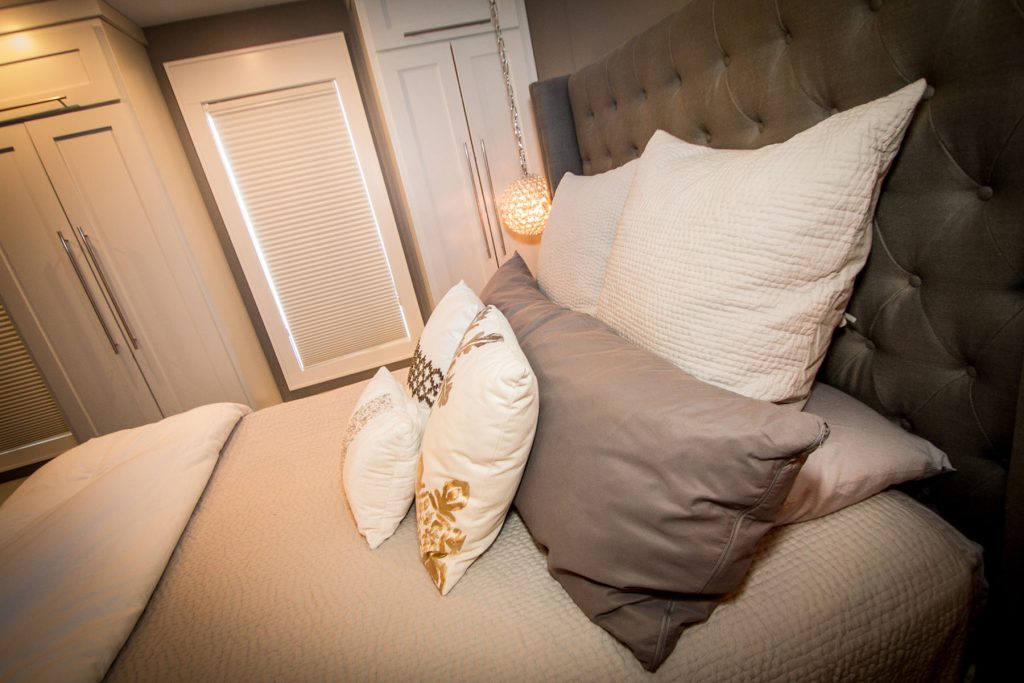 This is one of my favorite remodel projects. What these busy homeowners needed (Doctors and parents of two girls) was a sanctuary of their own.
The huge 80's spa tub was removed and replaced with a sculptural free-standing tub. Accents of bling create an updated 1920's glam feel. Sumptuous tile and a walk-in shower complete a beautiful, sunny morning welcome.
Clever organization was employed in the walk-in-closet so that everything has a place. More storage incorporated in the built-ins in the Master Bedroom provides sunny window seats for a lazy Sunday afternoon book read. Not to mention the love seat and electric fireplace, which make for a comfy winter getaway, right in your own bedroom.
A great relationship between designer and homeowners – with ample amounts of attention to detail has created stunning results.